For information on how the player memo process works, please click here.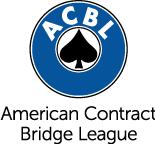 This form will be confidential unless you specify otherwise. This means the subject(s) of the memo will not be contacted about the information provided. You may fill out as much or little information on this form as you like, but the more complete the provided information is, including the explanation, the more helpful it is to us.
You may also send this Player Memo anonymously, either by indicating where asked or by not submitting your name as filer. If you choose anonymity, you will still need to provide an email address, but this will not be associated with the player memo after submission. The email address is required in order to eliminate potential spam. This will also ensure that you receive a confirmation of your submitted report.
The purpose of a Player Memo is to alert the Recorder's office of a potential problem and to establish a record of the issue. Please be aware that a Player Memo is not a complaint.